DEVELOPING A QUESTION Do some research on your topic, discuss with friends and family, or use it as the starting point of a class inquiry.
MAKE A VISIBLE THINKING DISPLAY OF THIS STAGE.
WHAT IS A VISIBLE THINKING DISPLAY?:
No matter what form your final project takes (essay, film, artwork etc), every entry must include a VISIBLE THINKING DISPLAY of the inspiration and thinking behind the project. It might be a mind map, a series of pictures, a poster covered in sticky-notes – it's up to you!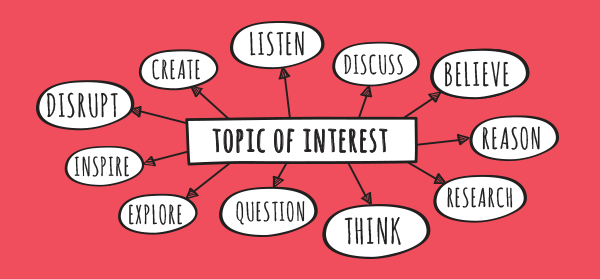 YOUR DISPLAY SHOULD BE
No more than A1 in size.
A poster, mindmap, storyboard, art work, or any other visual media.
Easy to understand with clear links to your final project.
Suitable to hang up on the wall – don't write on both sides!
Neat - use a clear font that can be read from a distance (where applicable), and have no spelling or grammatical mistakes.
Well-researched and include your sources e.g. people who contributed to your thinking, books, articles or websites you consulted etc.